TAMFT Board Spotlight - Krista Miller
Hello and welcome to another episode of Name that Board Member! Today's contestant is Krista Miller, Board Treasurer of TAMFT! Find out if her favorite TV show is yours (and, if it isn't, you need to start watching!).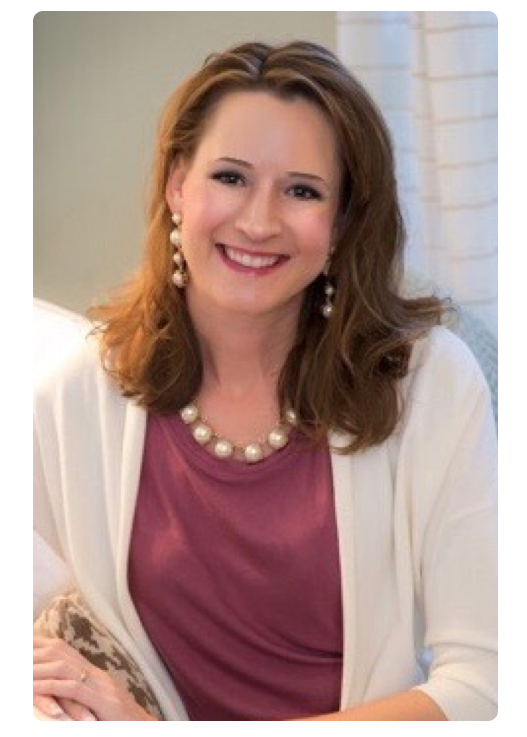 Name: Krista Miller
Hometown: Pierre, SD
Education: BA Psychology and Journalism, Augustana University, MS Counseling Psychology at Loyola University, MFT Endorsement UNLV
TAMFT Board Position: Treasurer
Cats or dogs: My dog is Gracie, a 5yo bichon mix.
Little known fact about yourself: My height suggests I played basketball, but I was equally a swimmer.
What is your proudest accomplishment: Starting my group practice.
What is your morning routine: High school and middle school drop-offs consume most of the morning, enjoying my last few years of driving them around.
Coffee, tea, or nothing: Coffee-always black.
Who is your hero: I admire my brother immensely.
If you could live anywhere, where would it be: Seattle/anywhere near water.
Favorite sports team: Spurs
Favorite movie: Don't really have a movie, but watching "Ted Lasso" over and over currently...
Favorite book: Anything by Brené Brown.
Favorite song: "Into the Mystic" and "Moondance" by Van Morrison are tied.
Favorite quote: Influenced by my recent tv habits: "be curious, not judgmental." -Ted Lasso
Favorite part of your job: Helping clients feel loved by each other, and creating healthy new patterns for their family legacy.
Your go-to self-care practice: Lots of massages lately.
Last therapy book you read or training you attended: The Gottman Institute,  "Treating Affairs and Trauma"
Your chosen theoretical orientation and why: Combo of Gottman and EFT; I love the lens, the science, and the results.
One piece of advice for new clinicians: Invest in your continued education, your graduate degree is only the springboard.
Share this post: