TAMFT Board Spotlight - Lisa Salazar
It's that time again! And today's special guest is Lisa Salazar, Student Board Member of TAMFT! Find out her morning routine and who her hero is (you'll get the heart eyes).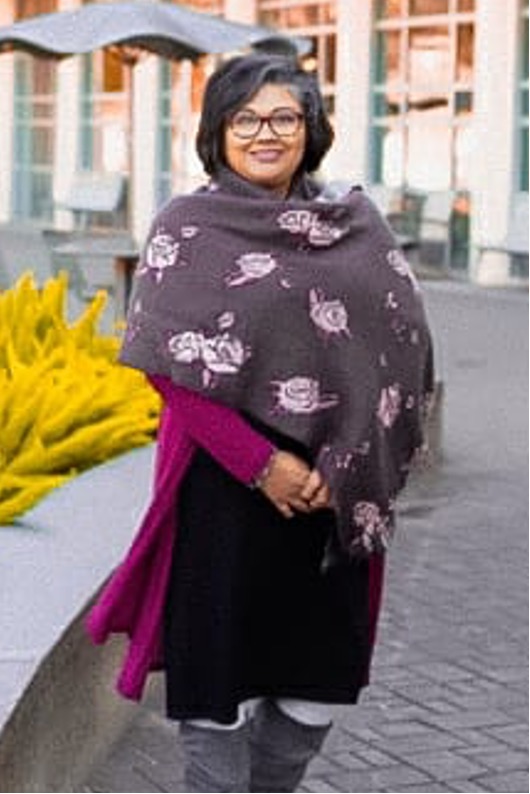 Name:  Lisa Salazar 
Hometown:  South Houston, Texas
Education:  Bachelors of Science: Behavioral Sciences-Psychology, minor in Early Childhood Education (University of Houston-Clear Lake, 1993), Master of Arts: Marriage and Family Therapy (University of Houston-Clear Lake, 2003), Doctorate of Marriage and Family Therapy (Doctoral Candidate, graduation date 2022), Loma Linda University 
TAMFT Board Position:  Student Board Member
Cats or dogs:  Dogs and bunnies!
Little known fact about yourself: I am a book junkie.
What is your proudest accomplishment: Becoming a mom.
What is your morning routine:  Wake up, drink coffee, check emails, walk my dog.
Coffee, tea, or nothing: Coffee!
Who is your hero: My husband
If you could live anywhere, where would it be: Hawaii
Favorite sports team: CHSA Wolverines Volleyball
Favorite movie: Casablanca
Favorite book:  Pride & Prejudice, Jane Austen
Favorite song:  "Dream Big" by Ryan Shupe and the Rubberband
Favorite quote: "Two roads diverged in a wood, and I-I took the one less traveled by, and that has made all the difference." -- Robert Frost
Favorite part of your job: Being of service to others.
Your go-to self-care practice: Walking my dog.
Your chosen theoretical orientation and why: I love narrative therapy and solutions focused therapy because it empowers the client and explores new possibilities.
One piece of advice for new clinicians: Don't work in isolation, seek out colleagues and mentors to discuss challenges and process client work.
Share this post: